Academic Background
My current academic background looks like this: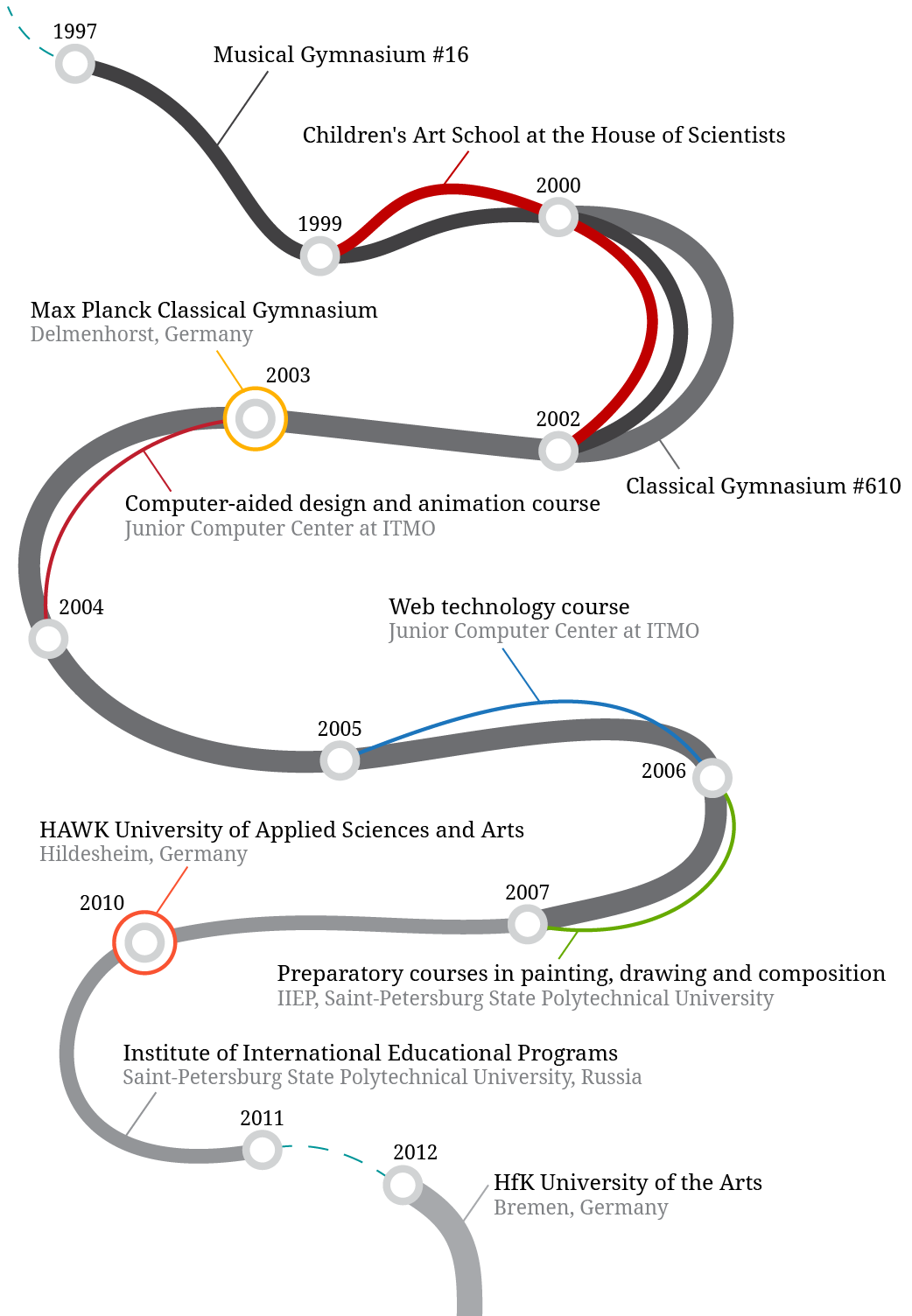 So, in the year of 2011 I graduated from Saint-Petersburg State Polytechnical University (Saint-Petersburg, Russia) being conferred the degree of Bachelor of Applied Informatics (specialization in Applied Informatics in Design). Since the fall 2012 I am enrolled in MA Digital Media program at Hochschule für Künste (University of the Arts) in Bremen (Germany).
Skillset
As for my professional skills, I work in Adobe Photoshop, Illustrator, InDesign, AfterEffects, know HTML+CSS and can do something in Autodesk Maya. In my free time I draw, enjoy computer games and develop my skills as a concept artist. I also have a great passion for playing music and cooking.