My name is Alex. I am a graphic and UI designer currently working at EPAM Systems as Visual designer. During my studies and life as a freelance designer I gained wide range of skills in design field from editorial to graphic design to UI and UX to motion graphics design.
Go to my portfolio section to see some of my works.
Academic Background
My current academic background looks like this: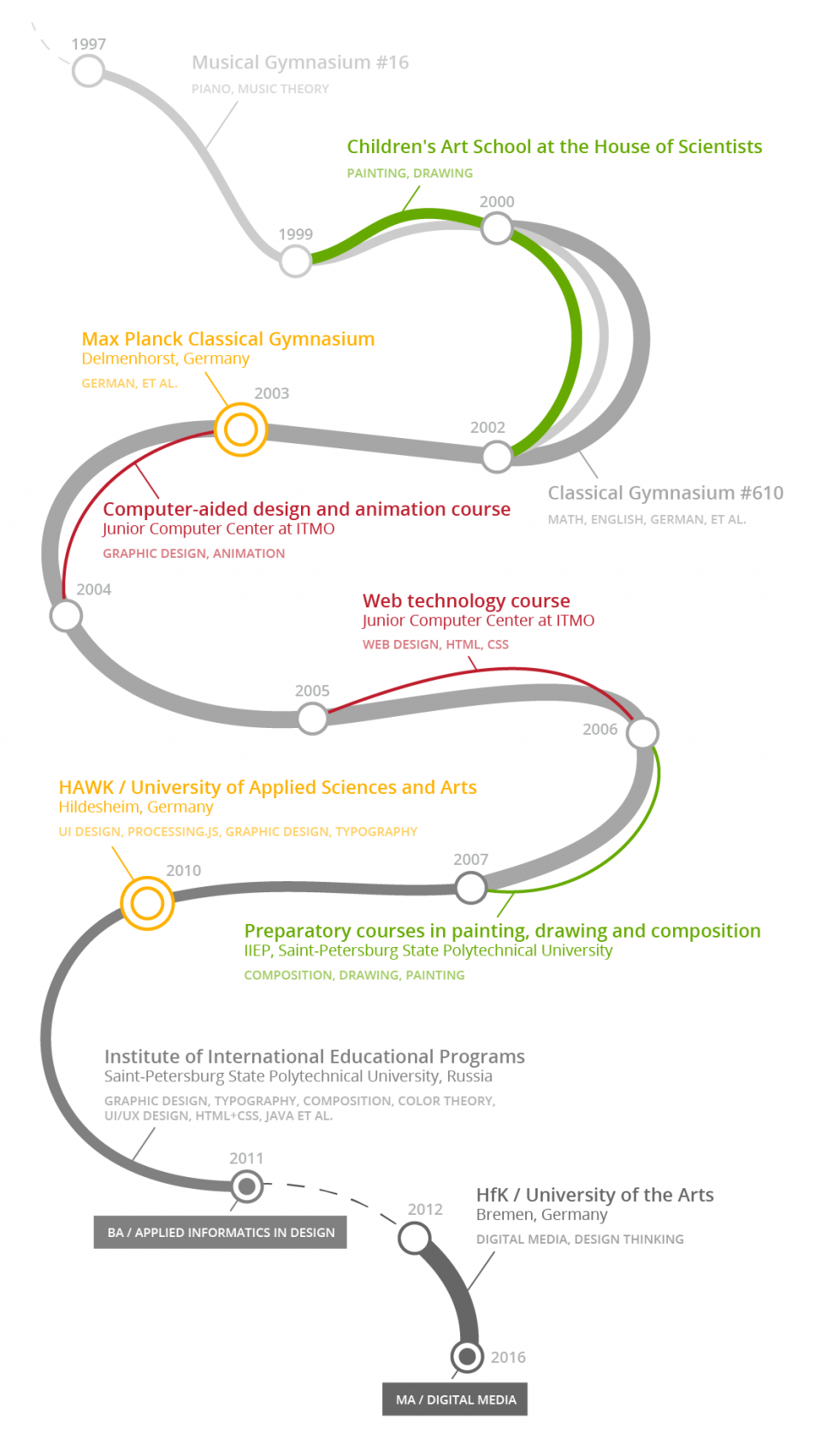 So, in the year of 2011 I graduated from Saint-Petersburg State Polytechnical University (Saint-Petersburg, Russia) being conferred the degree of BA in Applied Informatics (specialization in Applied Informatics in Design). In Fall 2016 I successfully finished MA Digital Media program at Hochschule für Künste (University of the Arts) in Bremen (Germany).

Skills
As for my professional skills, I regularly work in Adobe Photoshop, Illustrator, InDesign, AfterEffects, adore HTML+CSS and can even do something in Autodesk Maya. In my free time I draw, enjoy computer games and produce music.